Solidus Randy 250 is an analog simulation of the Randall® RG100ES (late '80s) and RH150 (late '00s) solid state amplifiers.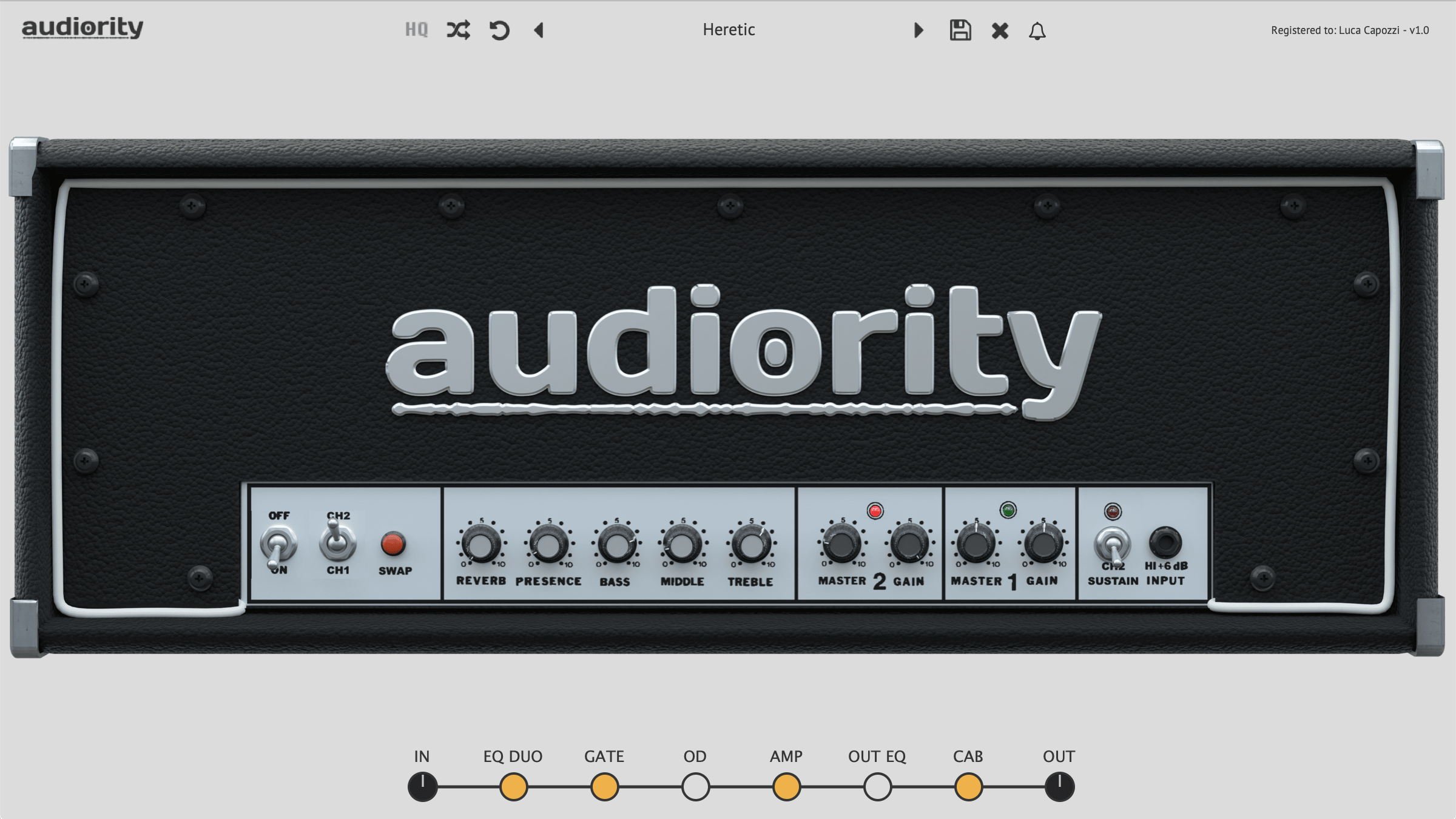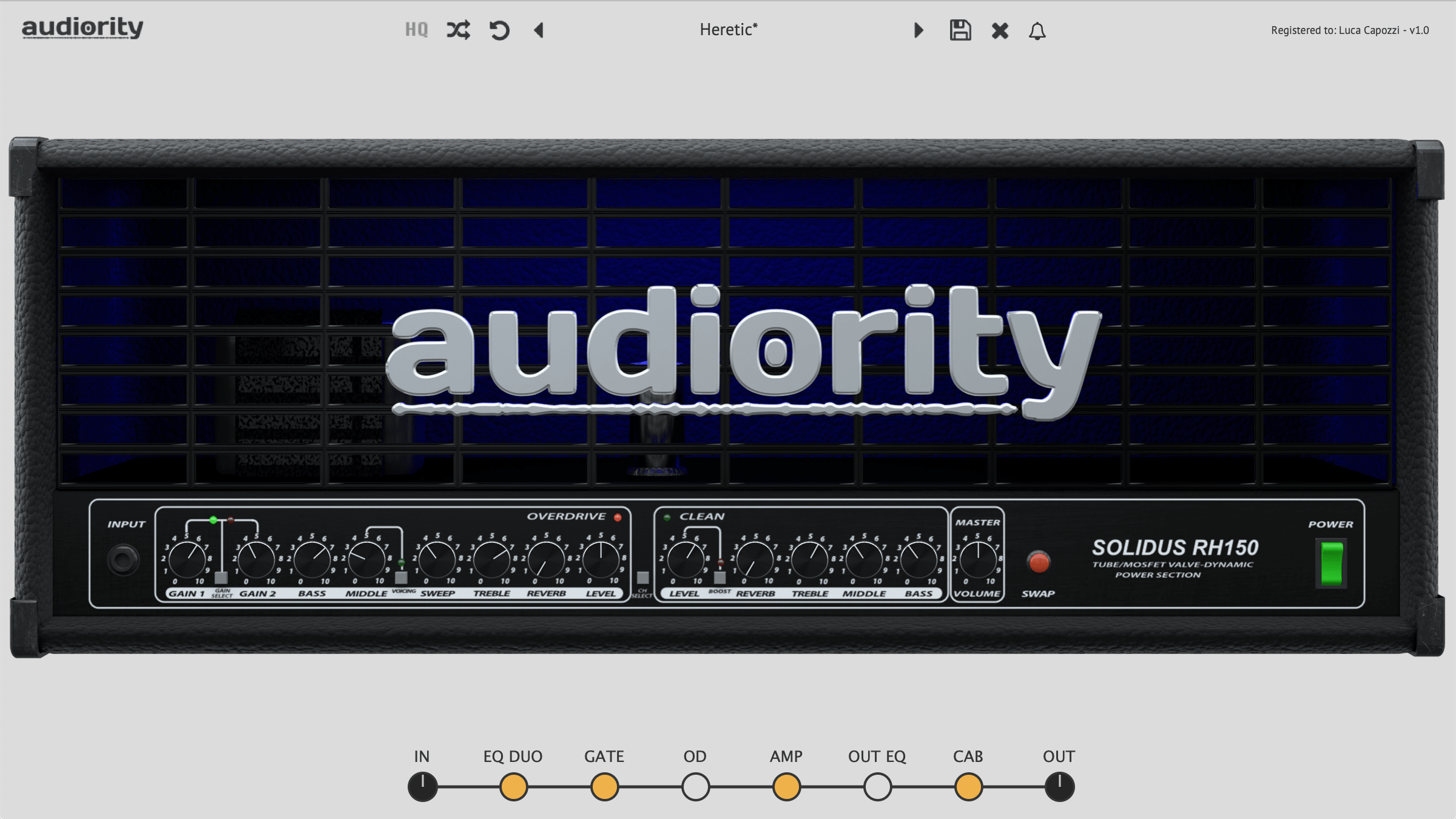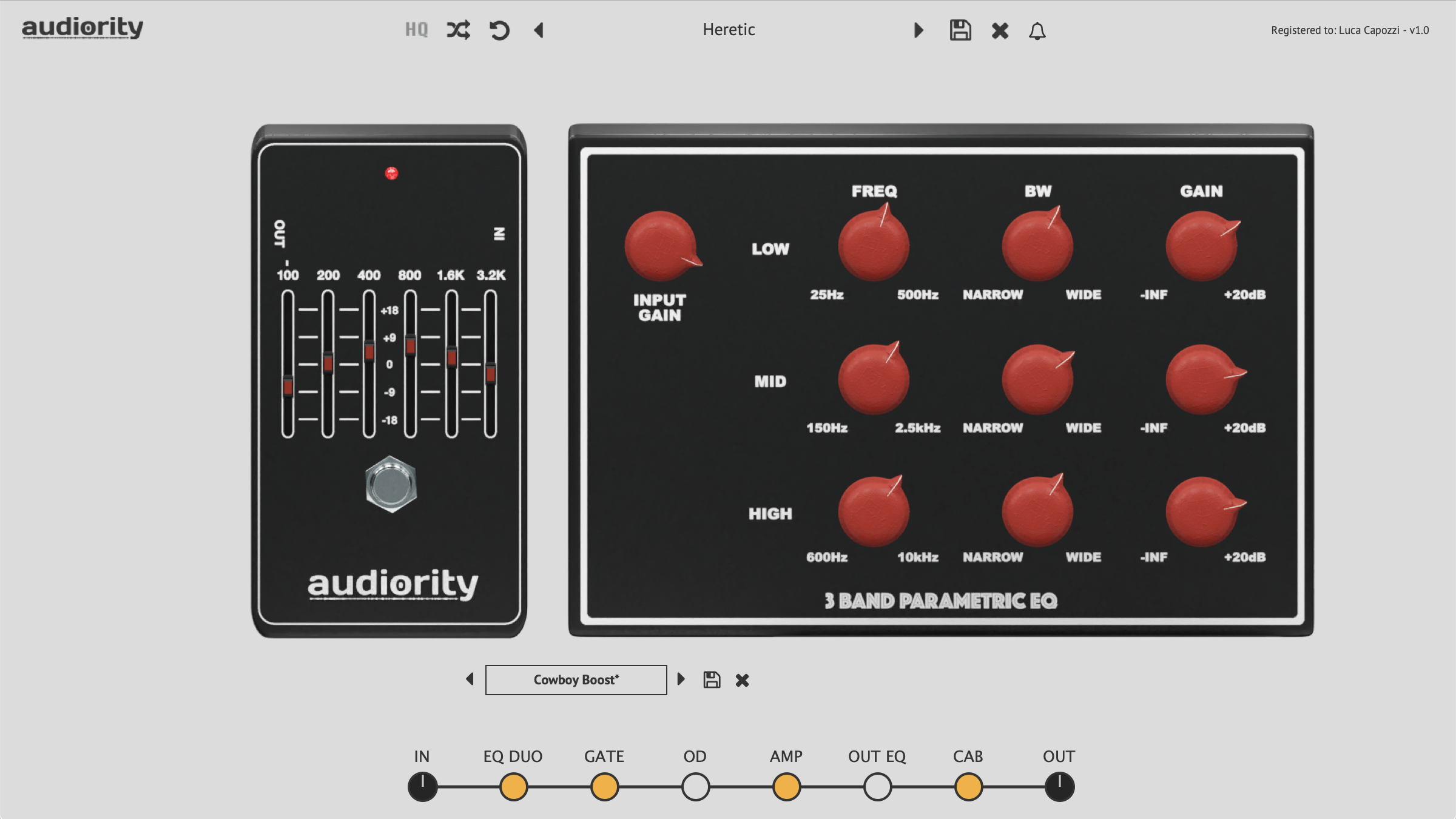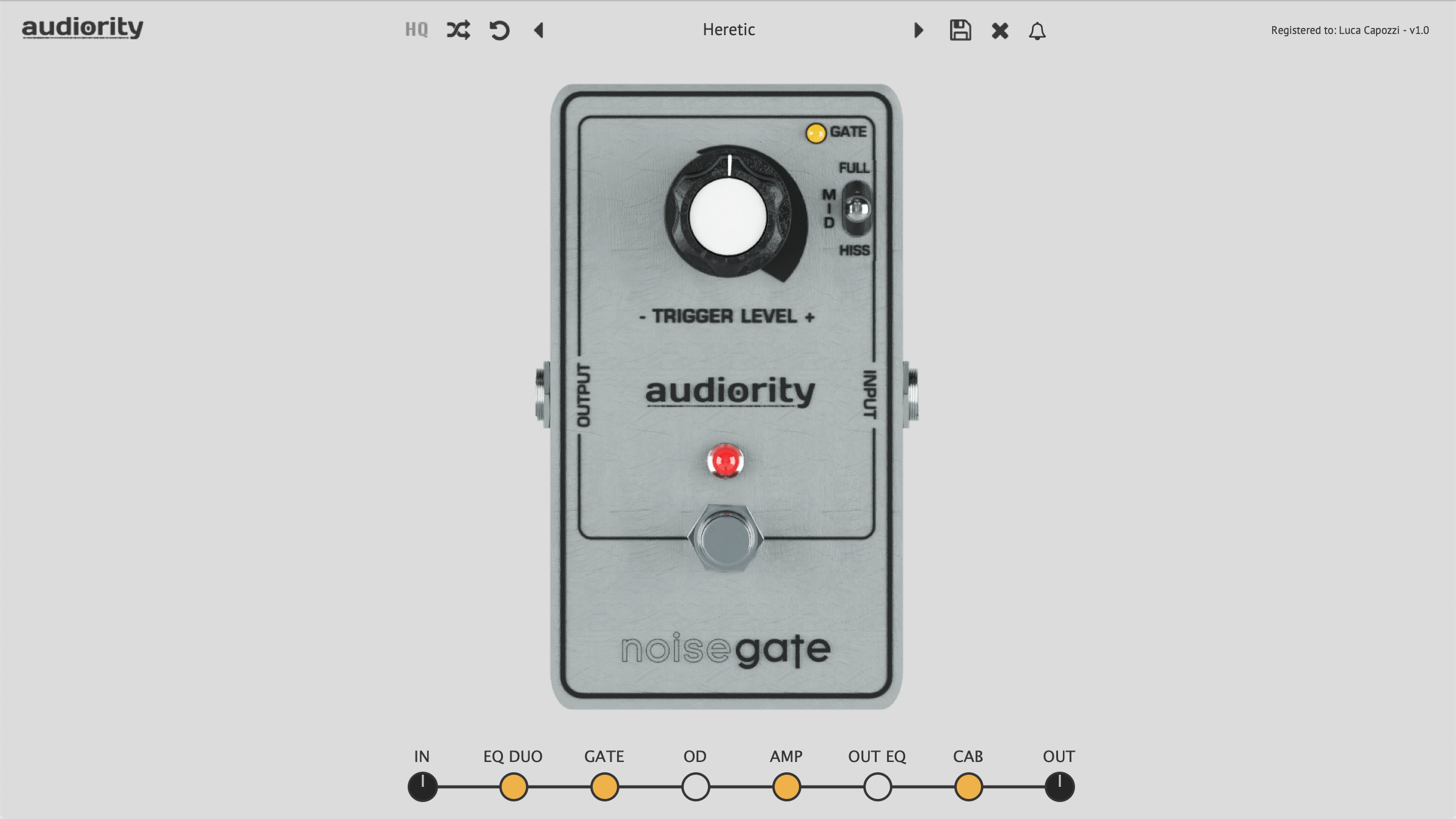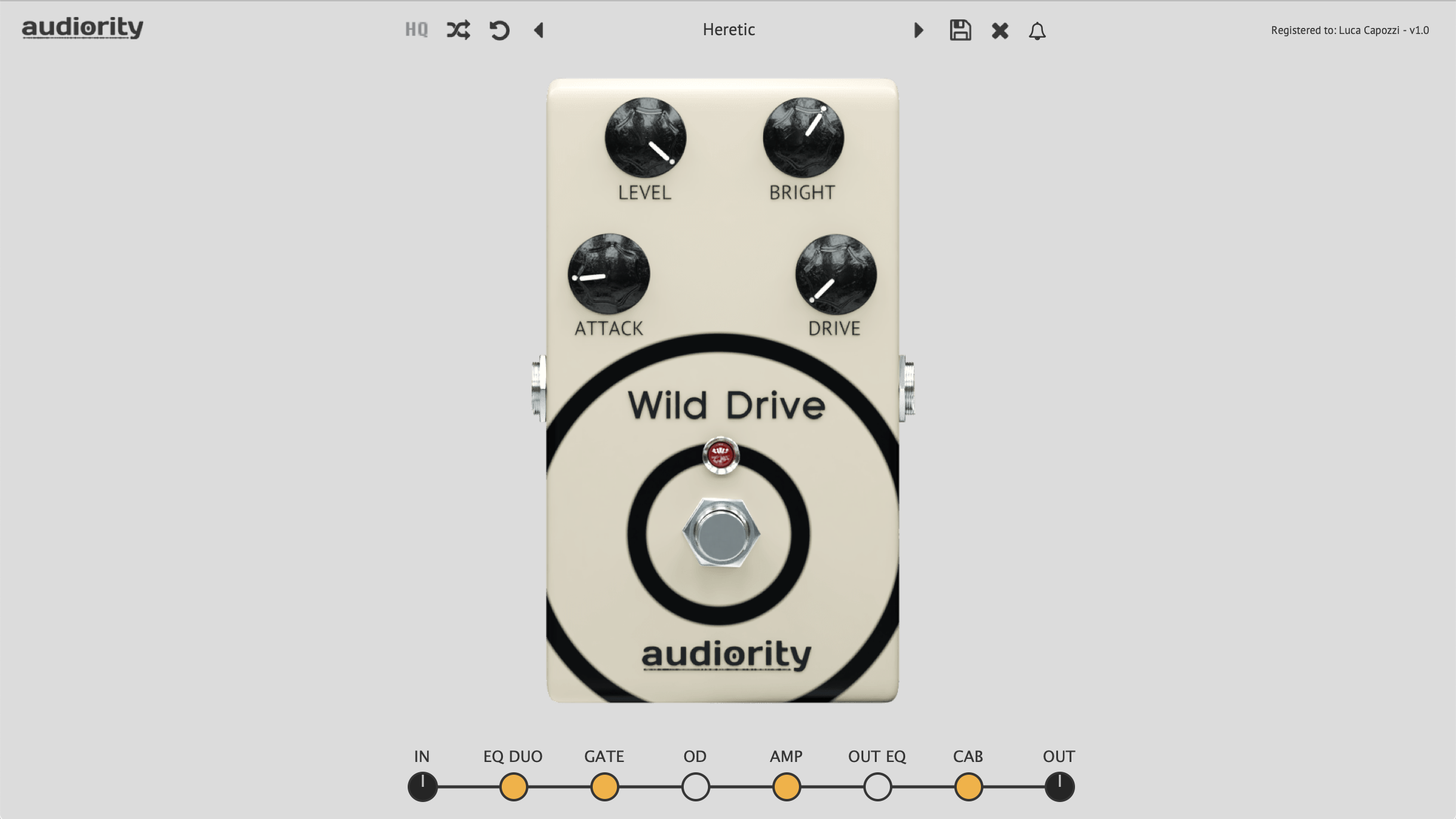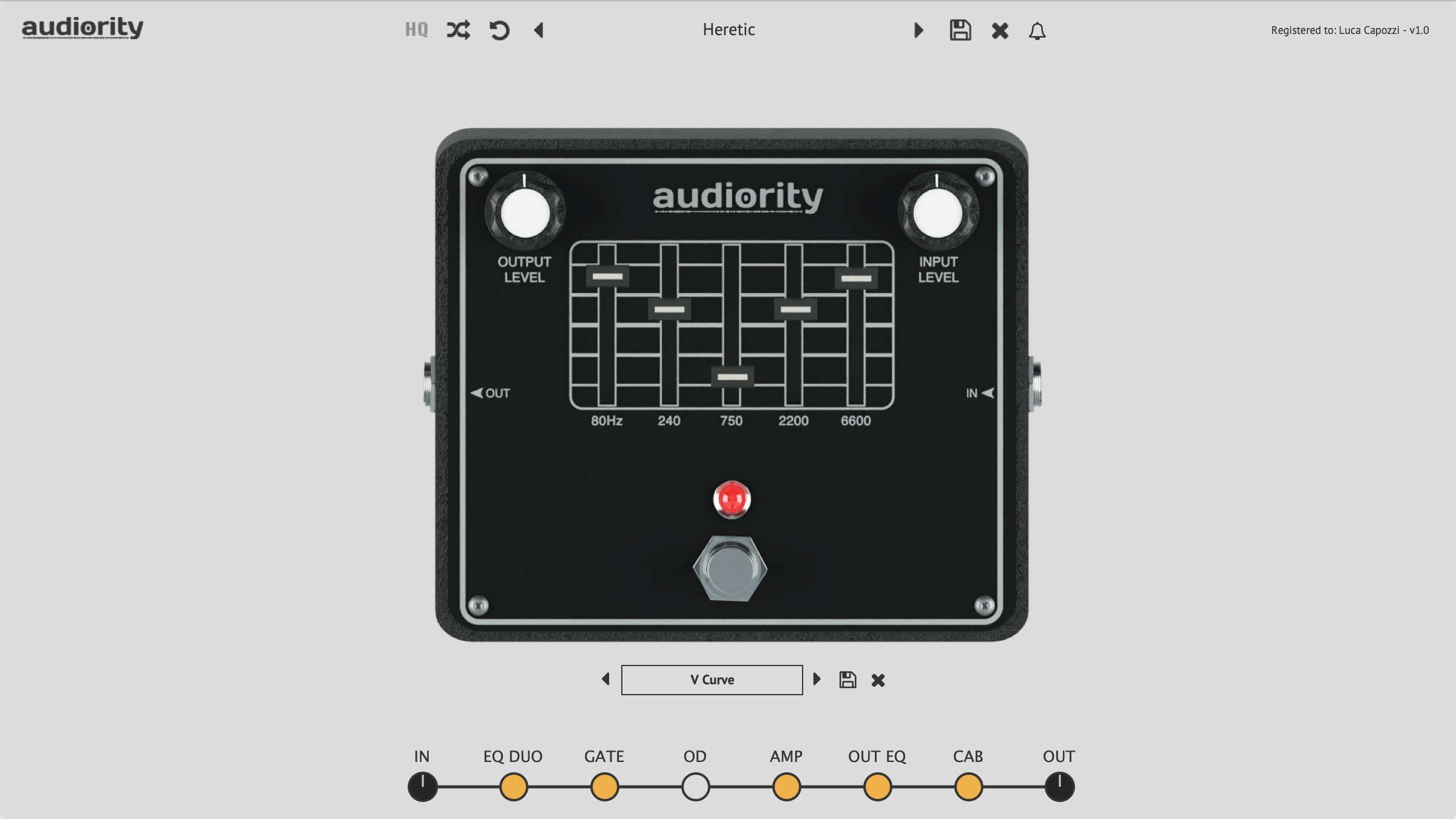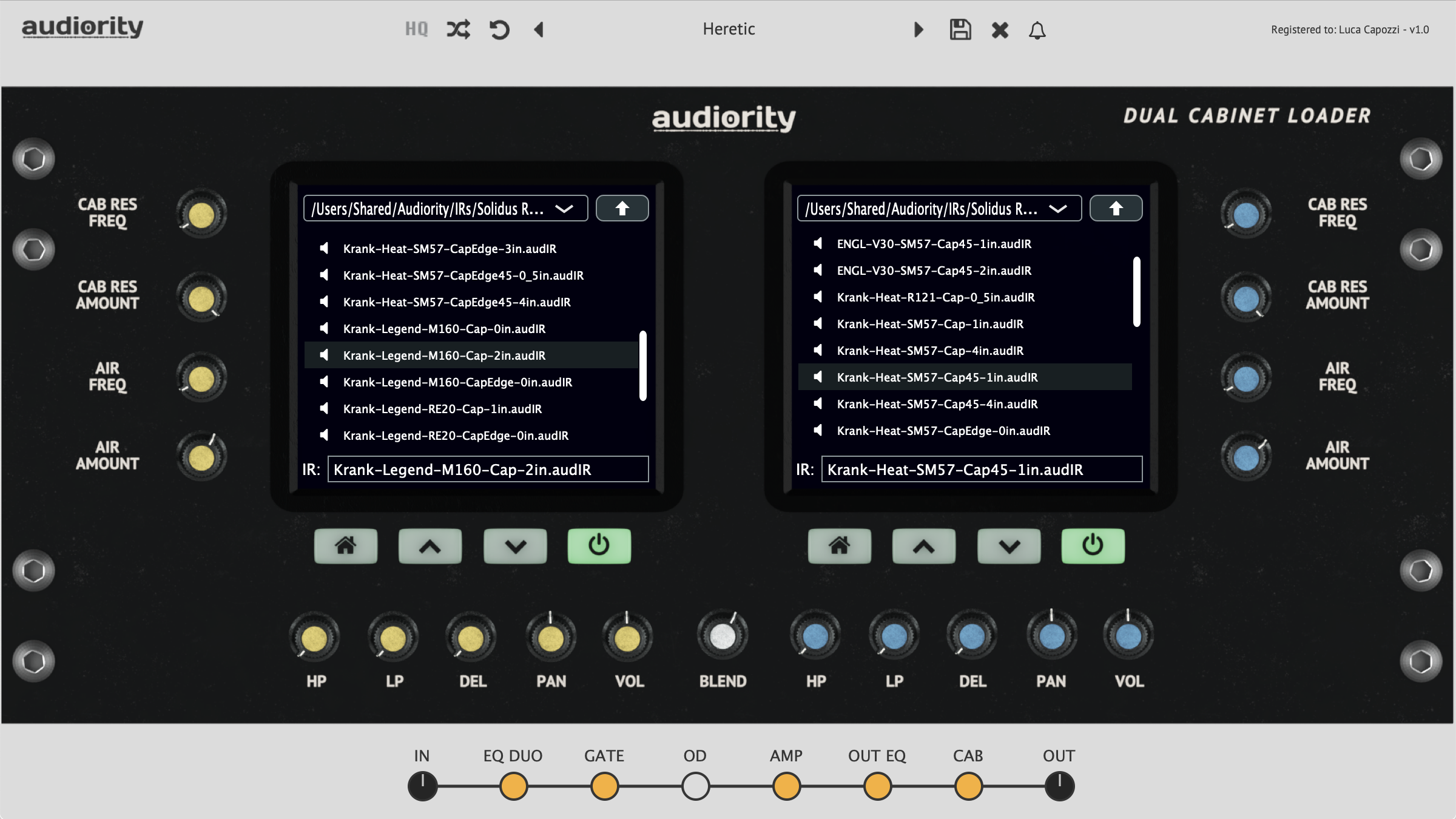 Current version: v1.0.1 (Oct 2020)
The RG100ES head, produced in the late 80s, has been a remarkable amplifier that defined the sound of some of the greatest metal bands of that time, while the RH150 is a more modern rendition with much more gain. Both amplifiers are renowned for their huge low end and crushing gain.
We carefully modeled the original amplifier and added some goodies to further shape your guitar tone: a noise gate, a modern overdrive, a couple EQs (6 Band Graphic EQ + a 3 Band Parametric), a post-amp 5 band EQ and a Dual Cab Loader.
Integrated cabinets provided by Dr Bonkers Sound Lab, Eddie Scharr, Redwirez and Seacow Cabs
Solidus Randy 250 Specifications
Analog Modelled Solid State Amplifiers
RG: 2 Channels (Green/Red)
RG: Overdrive Channel Boost
RH: 2 Channels (Clean/Overdrive)
RH: Clean Channel Boost
RH: Overdrive Channel with Dual Gain
Noise Gate
Wild Drive
EQ Duo (6 Band EQ → 3 Band Parametric EQ/Booster)
Post Amp 5 Band Equalizer
Integrated Dual Cabinet Simulator
Resizable interface
Standalone mode
System Requirements
PC
Windows 7 64bit or later
Intel i5 or higher
2GB RAM
Screen resolution: 1024×768
VST2, VST3, AAX 64-bit host
MAC
OSX 10.8 or later
Intel i5 or higher
2GB RAM
Screen resolution: 1024×768
VST2, VST3, AU, AAX 64-bit host
*All product names used in this website (www.audiority.com) are trademarks of their respective owners, which are in no way associated or affiliated with Audiority. These trademarks of other manufacturers are used solely to identify the products of those manufacturers whose tones and sounds were studied during Audiority's sound model development. Randall, RG100ES and RH150 are registered trademarks of JAM Industries USA LLC. Horizon Devices and Precision Drive are trademarks of Horizon Devices. MXR is a registered trademark of Dunlop Manufacturing, Inc.