L12X is an analog simulation inspired by the Marshall® Lead 12™ solid state amplifier of the late '80s.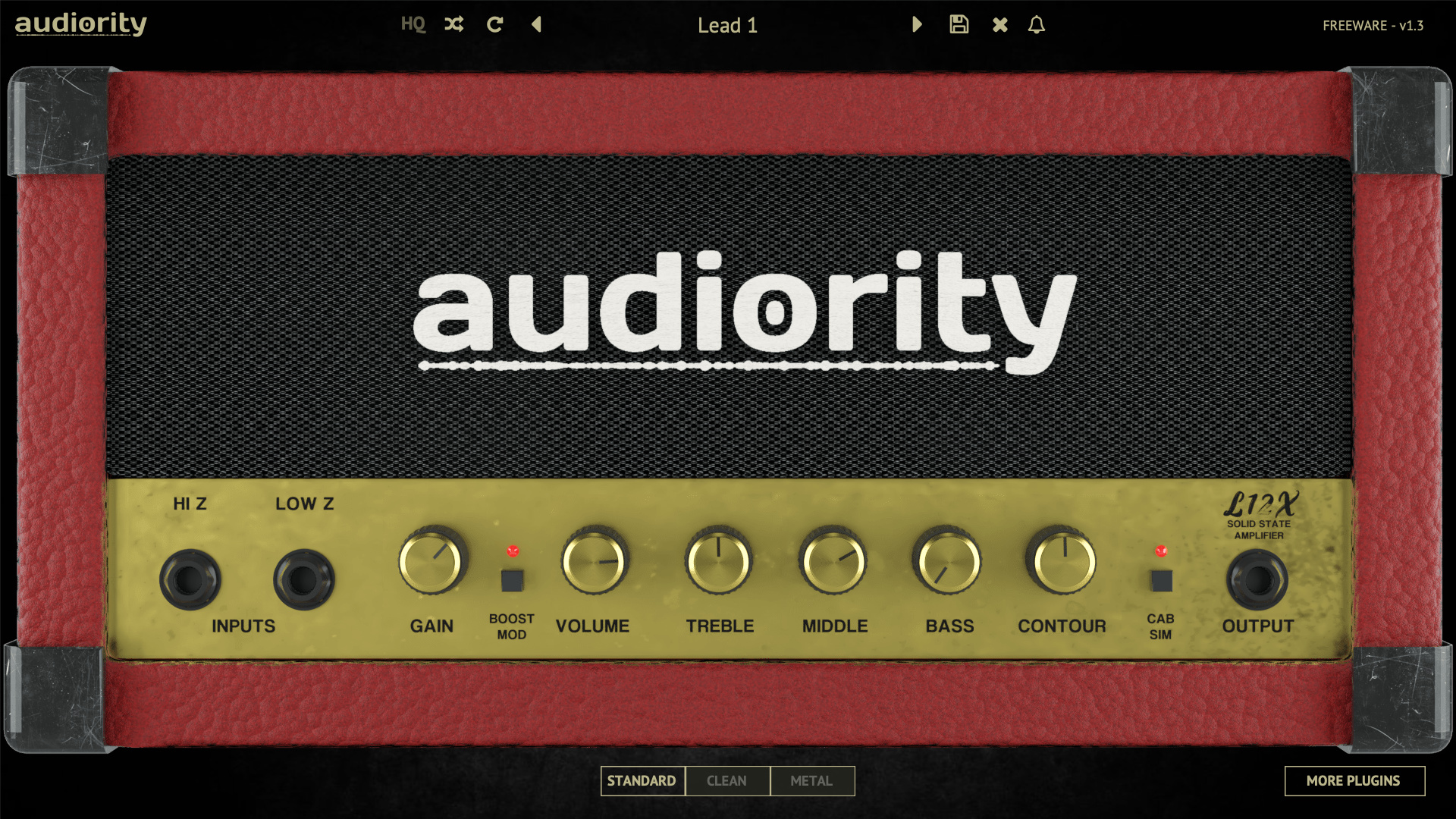 Current version: v1.1.2 (Sep 2020)
The original head was an op-amp based amplifier: instead of using tubes or transistors, the op-amp is able to provide a huge amount of gain with very little or no distortion. However, when the amplified signal reaches the voltage applied to power the op-amp, it gets clipped. Marshall engineers exploited that to provide a great sounding amplifier with very few components.
This little solid state head is able to push cabinets up to 4×12 and can easily sound like a JCM™. We modified the original circuit by adding a Contour knob (to get a more scooped tone) and an additional Boost overdrive stage. We also included an integrated Cab Simulator, loaded with a Marshall cabinet IR featuring Celestion V30 cones.
Integrated cabinet provided by Seacow Cabs
L12X Specifications
Analog Modelled Solid State Amplifier
2 Channels (Clean/Boost)
3 bands tone stack
Contour
Integrated Cabinet Simulator
Resizable interface
Standalone included
No License File required
System Requirements
PC
Windows 7 64bit or later
Intel i5 or higher
2GB RAM
Screen resolution: 1024×768
VST2, VST3, AAX 64-bit host
MAC
OSX 10.8 or later
Intel i5 or higher
2GB RAM
Screen resolution: 1024×768
VST2, VST3, AU, AAX 64-bit host
*All product names used in this website (www.audiority.com) are trademarks of their respective owners, which are in no way associated or affiliated with Audiority. These trademarks of other manufacturers are used solely to identify the products of those manufacturers whose tones and sounds were studied during Audiority's sound model development. Marshall, Lead 12, ValveState and JCM are registered trademarks of Marshall Amplification Plc.